I had a beach wedding, 6 years ago. There is a very special soft spot in my heart for shooting beach weddings and this one was no exception.
This bride and groom were clearly there to have a great time and party with their friends and family. They were both so laid back and genuinely, ridiculously happy to be getting married that day. Not only do i have a soft spot for beach weddings, but orange is my favorite color and to see the groomsmen in their blue shirts, with the groom himself in rad orange pants, well it touched me. The bride arrived at the venue via school bus and an ice cream truck arrived after dinner.
Oh yeah, and thanks to a time crunch, a reverse first look.
It was specta
Oh yea, also, this shoot is home of the best bridal party photo bomb, ever.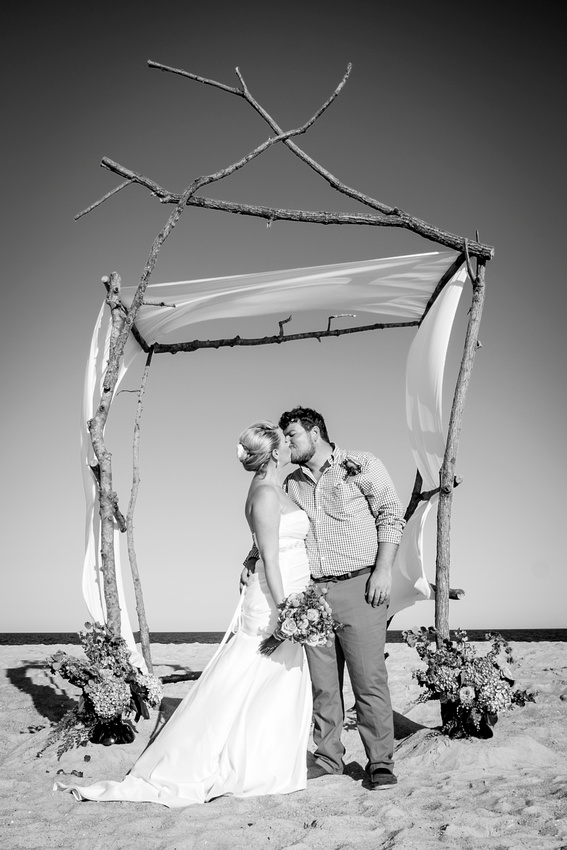 Because at the end of the day, isn't this what it's all about?